Hey Y'all!!!  Well Mae's back at it again.  Hiding in the house.  Oh my goodness I hear her hollering.  She's gotten herself stuck in the Butterfly Lantern.  She's afraid those bees are going to sting her.  Silly Mae!  Those are Honey Bees.  They won't hurt you.
I created this beautiful lantern with silver brush card stock.  Sponged the entire lantern with black licorice fusion ink to give it an antique look.
Card stock, fusion ink and sponges are from @spellbindersarts.
The Butterfly Lantern is from @sizzix.
My favorite Mae the Mouse is from @honeybeestamps and she's as cute as ever.
She's hidden inside flowers stamped and cut from the Busy Bees set also from @honeybeestamps.
Copic Markers are from @scrapbookpal.  Little lights are from @Amazon.
Here are my affiliate links for the products I used to create this project.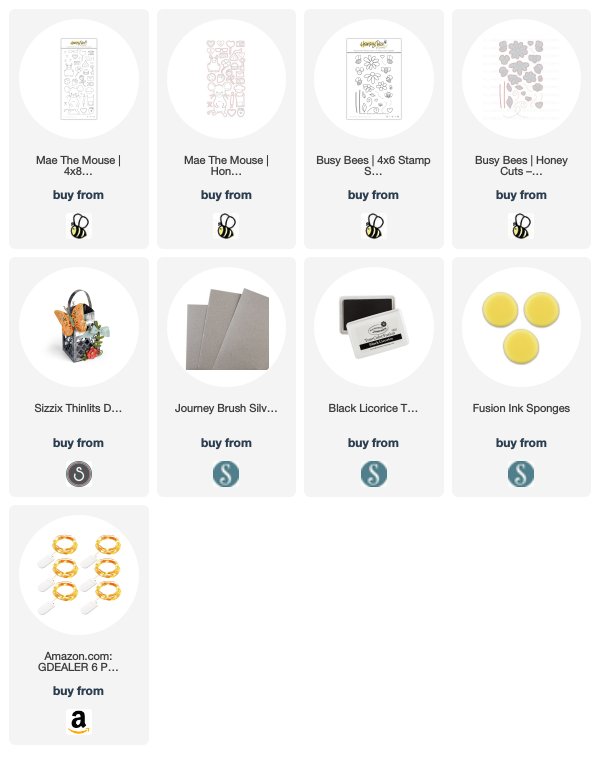 Please remember to follow me on Instagram and Facebook too!
---
Bring All Your Ideas To Life… ♥
#lollipotsnpolkadots @teresacplunkett @lollipotsnpolkadots