Hey  Y'all!!!  All you need is a cupcake, right?  I definitely think so!  Makes the world go 'round.  All your special friends need cupcakes too.  This card is for one of my best friends who loves sweets almost as much as I do.  She's going to love this card.
The fun Cupcake stamp and sentiment (Piece of Cake) is from @honeybeestamps.
The beautiful solid cardstock and sparkle dust is from @SpellbindersArts.
The cute paper with balloons all over it is from @pinkandmain.
The cupcakes are colored with Copic Markers from @scrapbookpal
You can find everything you need to make my cute card in my shop or below: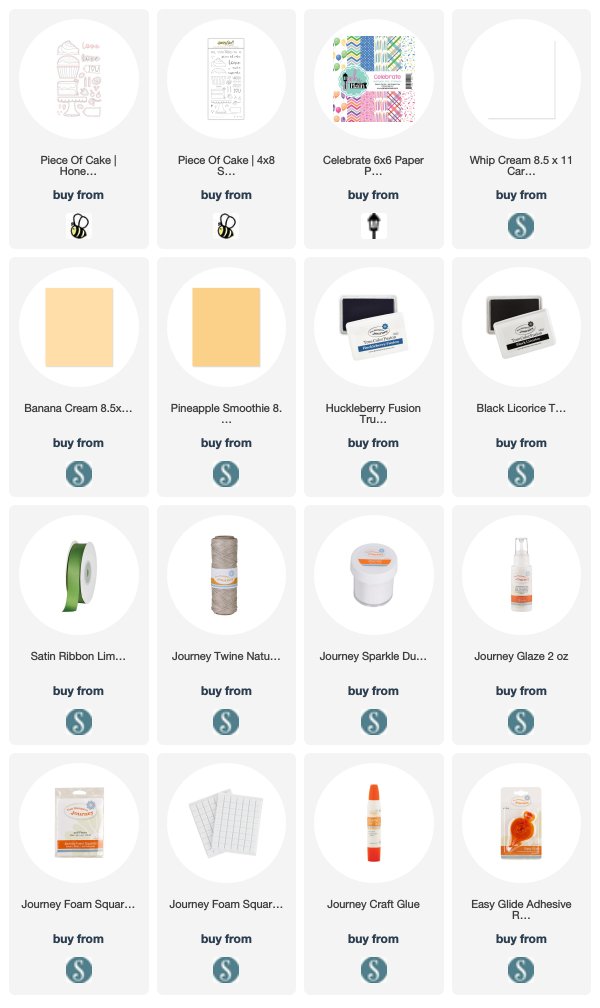 Please remember to follow me on Instagram and Facebook!
Bring All Your Ideas To Life… ♥
#lollipotsnpolkadots @teresacplunkett @lollipotsnpolkadots