Hey Y'all!!!  Happy Easter!!  Thought I'd try a different way to fold a card.  Turned out pretty cute I think.
Did you know that the practice of decorating eggshells is quite ancient, with decorated, engraved ostrich eggs found in Africa which are 60,000 years old.
The Fancy Eggs Stamp Set & matching Die are from @fsjourney @teamspellbinders.
You can purchase the Fancy Eggs Stamps & Die from my on-line store https://shop.lollipotsnpolkadots.com or visit Spellbinders using my affiliate link from the "My Favorite Affiliate Links" menu.
Below are all the ingredients to make the Fancy Egg Easter card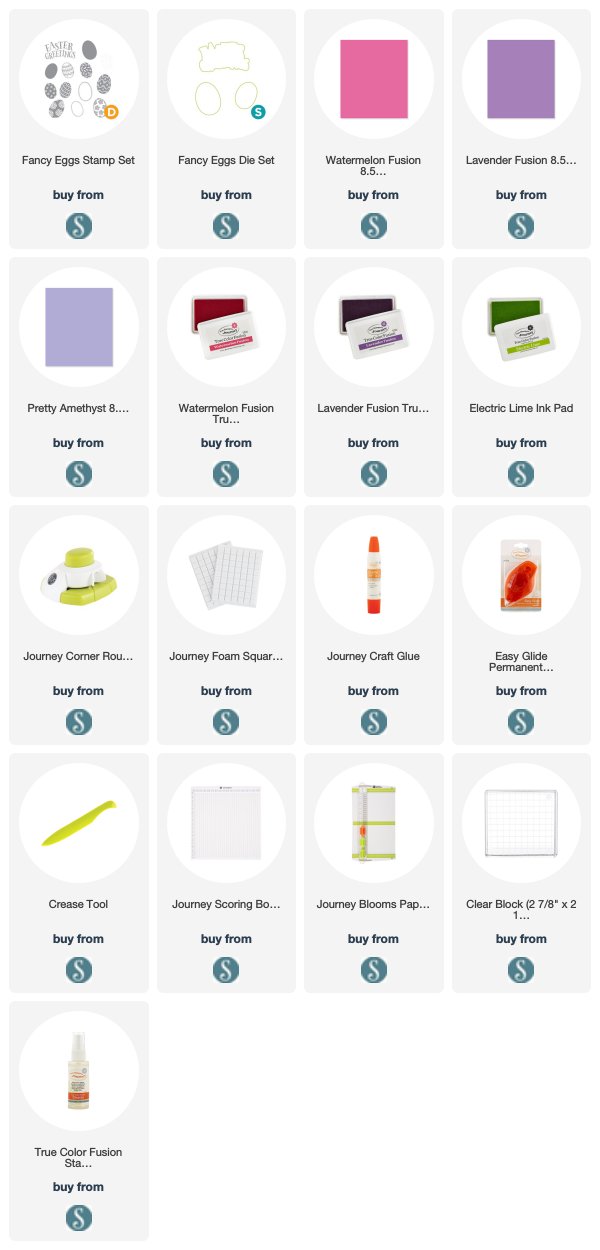 Click below to follow me on Facebook, Instagram, Twitter & Pinterest!
Bring All Your Ideas To Life… ♥
#lollipotsnpolkadots @teresacplunkett @lollipotsnpolkadots.com #card #diy #handmade #handmadecards #handmadecard #custommade #greetingcards #sayitinwriting #craft #papercraft #papercrafter #papercrafting #papercraftingaddict #cardmaking #cardmaker #lovepaper #paperlove #clearstamps #stamps #ilovestamps #ilovestamping #sharehandmadekindness #creative #makingcards #diycards #cardmakinghobby #cartmakerofinstagram #bethedifference #createandcapture #startofsomethingyou #startofsomethingspecial #diecutcard #cardmakinghobby #madewithlove #makeprettythings