Hey Y'all!!!  I'm such an oddball.  Maybe that's one of the reason's I love her so!!!  She's just fabulous and she's available from @stampingbella with a matching die.  Don't you just love matching dies?  On top of that she's got such a cute message about love.  Does someone have the key to your heart?
Copic markers used for coloring are from @scrapbookpal.
Purchase copic markers from my ScrapbookPal affiliate site HERE.
Copic Markers:




Dress & Shoes - BG78, BG45, BG07, RV09, RV04, RV02, R59, R46, R24




Heart - R59, R46, R24




Skin - E04, E11, E01, E000




Hair - E79, E47, E44




Skulls - BV31, B0000




Key - Y28, Y26, Y21
Below are all the ingredients for this cute card: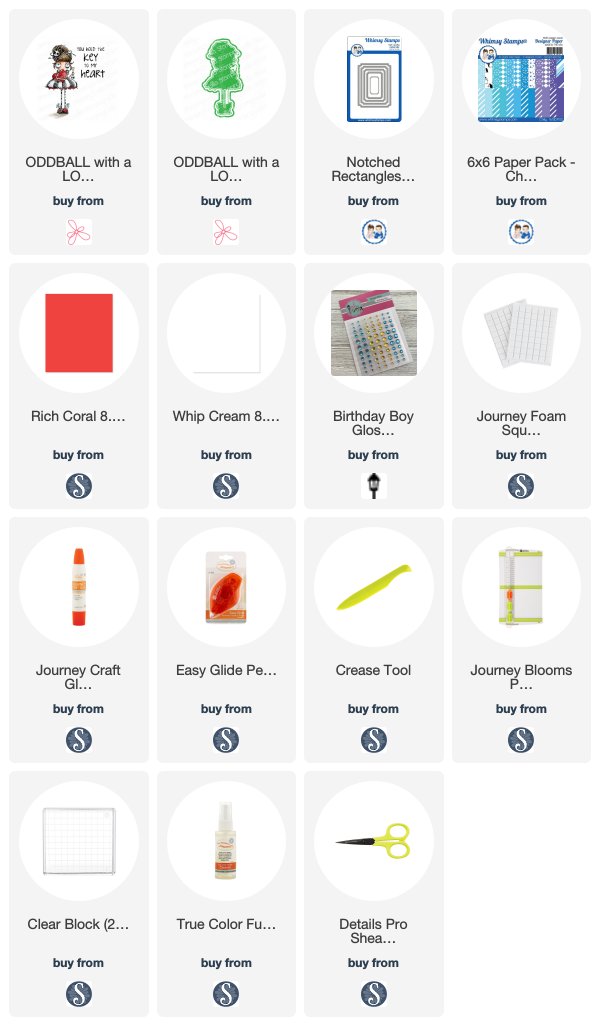 Click below to follow me on Facebook, Instagram, Twitter & Pinterest!
Bring All Your Ideas To Life… ♥
#lollipotsnpolkadots @teresacplunkett @lollipotsnpolkadots.com #card #diy #handmade #handmadecards #handmadecard #custommade #greetingcards #sayitinwriting #craft #papercraft #papercrafter #papercrafting #papercraftingaddict #cardmaking #cardmaker #lovepaper #paperlove #clearstamps #stamps #ilovestamps #ilovestamping #sharehandmadekindness #creative #makingcards #diycards #cardmakinghobby #cartmakerofinstagram #bethedifference #createandcapture #startofsomethingyou #startofsomethingspecial #diecutcard #cardmakinghobby #madewithlove #makeprettythings