Hey Y'all!!!  Halloween is right around the corner!  Saturday night…  Full moon…  Gonna be SPOOKY!!!!  Did you know that the tradition originated with the ancient Celtic festival of Samhain, when people would light bonfires and wear costumes to ward off ghosts?  All the details for this card are below (including links).
I started with this easy geometric background design using inks from Stampin' UP! & Tim Holtz.  Seedless Preserves, Shabby Shutters & Spiced Marmalade Oxide Inks.  Gorgeous Grape ink from SU.  Karen Hadler has a great video on this technique.  Reminds me of what a spider web might look like if it had a little color in it.
Used Stampin' UP! card stock, Gorgeous Grape & Granny Apple Green.  They matched perfectly with the fun background.
I love this Large Spooky Die from Whimsy Stamps.  So easy to use and makes quite a statement.
Purchase "Geometric Spooky" greeting card below.  




Includes blank insert & white envelope.  $6.00 & Shipping is free!




Layers, Shops & Copic Markers:
---
---
CARD LAYERS:
8.5 x 5.5 scored at 4.25 – Granny Apple Green
Spooky – Gorgeous Grape
STAMPING SHOPS:
Ingredients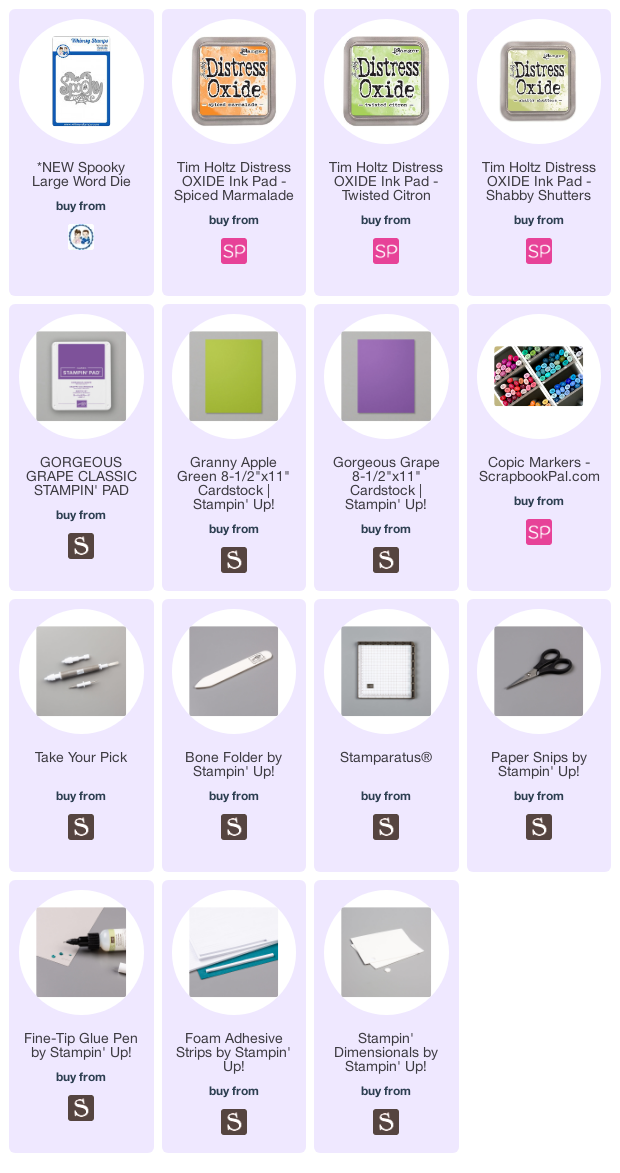 Click below to follow me on Facebook, Instagram, Twitter & Pinterest!
Bring All Your Ideas To Life… ♥
#lollipotsnpolkadots @teresacplunkett @lollipotsnpolkadots.com #card #diy #handmade #handmadecards #handmadecard #custommade #greetingcards #sayitinwriting #craft #papercraft #papercrafter #papercrafting #papercraftingaddict #cardmaking #cardmaker #lovepaper #paperlove #clearstamps #stamps #ilovestamps #ilovestamping #sharehandmadekindness #creative #makingcards #diycards #cardmakinghobby #cartmakerofinstagram #bethedifference #createandcapture #startofsomethingyou #startofsomethingspecial #diecutcard #cardmakinghobby #madewithlove #makeprettythings