Hey Y'all!!!  I love happy Gnomes!  These two are just that.  And check out these beautiful big daisies.  How fun.  Wish they were growing in my back yard.  This beautiful card is available in my Etsy store HERE!  All the details for making this card yourself are below (including links).
Please click HERE to download a PDF of the supplies document below (links to websites included):
Ingredients: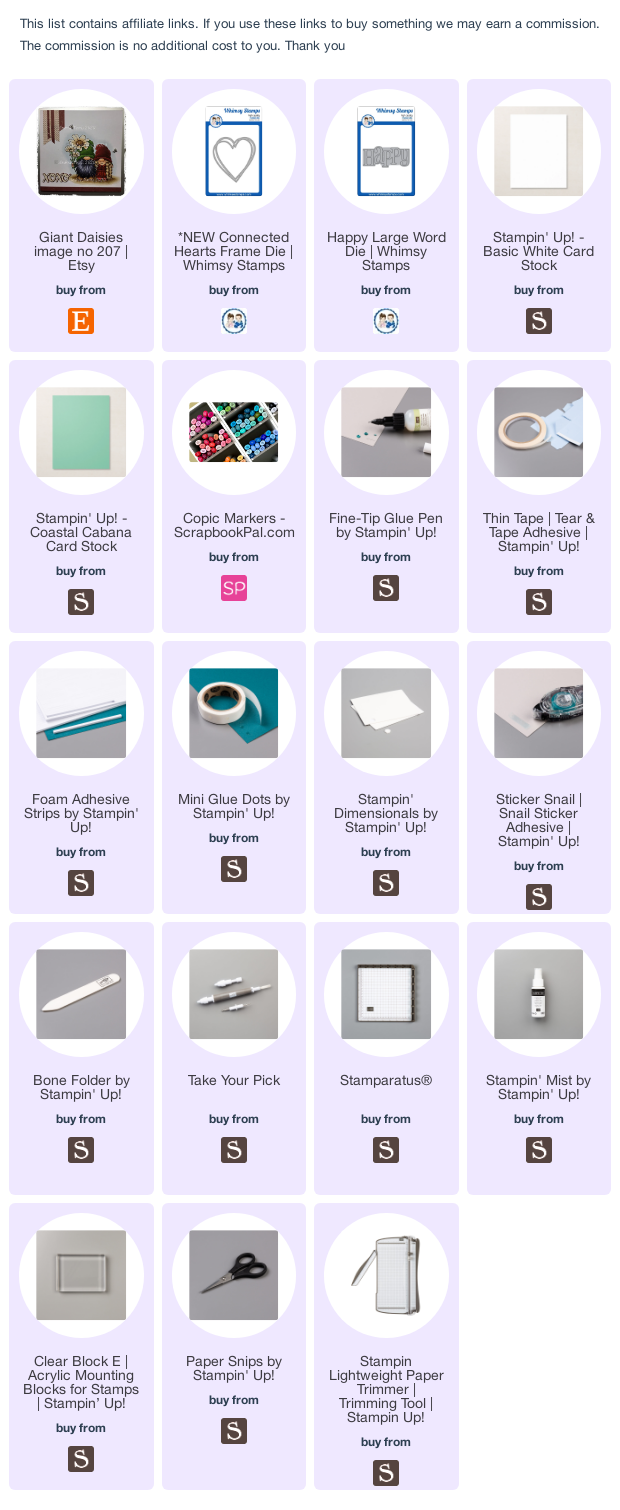 Shops:
Sheepski Designs (Etsy) – Click
---
Disclaimer:  I am affiliated with several fun crafting companies. 
This means when you click on one of my links I will earn a small commission if you decide to make a purchase but are at NO ADDITIONAL cost to you.
Thanks for supporting crafters!
---
Click below to follow me on Facebook, Instagram, Twitter & Pinterest!
Bring All Your Ideas To Life… ♥
#lollipotsnpolkadots @teresacplunkett @lollipotsnpolkadots.com #card #diy #handmade #handmadecards #handmadecard #custommade #greetingcards #sayitinwriting #craft #papercraft #papercrafter #papercrafting #papercraftingaddict #cardmaking #cardmaker #lovepaper #paperlove #clearstamps #stamps #ilovestamps #ilovestamping #sharehandmadekindness #creative #makingcards #diycards #cardmakinghobby #cartmakerofinstagram #bethedifference #createandcapture #startofsomethingyou #startofsomethingspecial #diecutcard #cardmakinghobby #madewithlove #makeprettythings