Hey Y'all!!!  I'm back with the Make The Cards Challenge Week #12.  This week's challenge was a theme challenge with Butterflies.  I love the Butterfly dies from Scrappy Tails Crafts.  Add in a little fun alcohol ink and you've got a beautiful card.  New challenges are published weekly at 9 a.m. on Monday.  Join the fun with the color challenge HERE.  This beautiful card is available in my Etsy store HERE!  All the details for making this card yourself are below (including links).
I love alcohol ink.  I used Pearl, Copper & Sailboat Blue.
Used the alcohol inks for the background as well as the butterflies.
The card base is made out of Stampin' UP!'s 'Basic White' card stock.  The 'Alcohol Ink' paper I used is something new for me.  It's called 'Craft Plastic Opaque White'.  Comes in 12 x 12 sheets.  Allows the alcohol ink to lay on the paper longer so it's more flexible with moving the colors around.  I like it a lot!
The layer with the blue, copper and pearl alcohol is cut with Honey Bee Stamps 'Deckle Edge A2' honey cuts.
The beautiful butterflies are from Scrappy Tails Crafts.  There are two sets:  'Open Butterflies' and 'Sitting Butterflies'.  Stunning and very intricate designs.
The sentiment is from Honey Bee Stamps 'Love You Bunches' Stamp Set.
We ARE better together, aren't we?
---
Ingredients: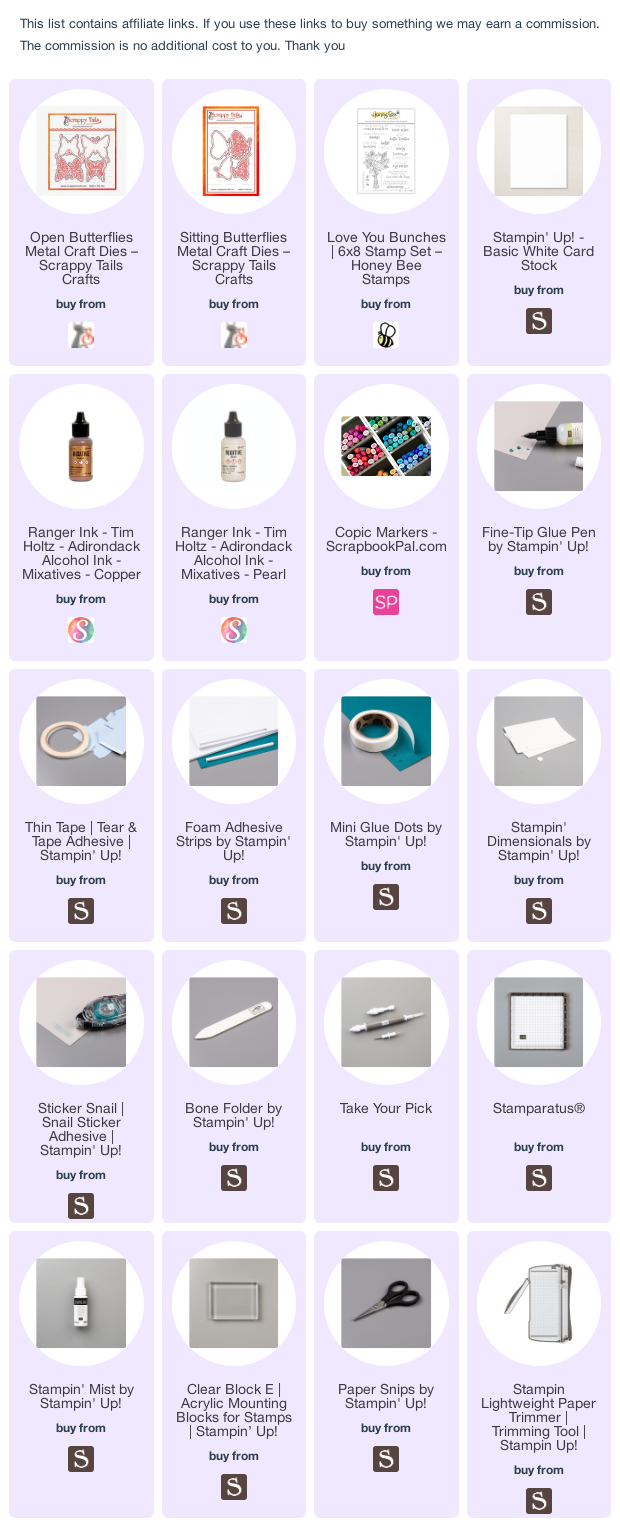 Shops:
Make The Cards Challenge – Click
---
Disclaimer:  I am affiliated with several fun crafting companies. 
This means when you click on one of my links I will earn a small commission if you decide to make a purchase but are at NO ADDITIONAL cost to you.
Thanks for supporting crafters!
---
Click below to follow me on Facebook, Instagram, Twitter & Pinterest!
Bring All Your Ideas To Life… ♥
#lollipotsnpolkadots @teresacplunkett @lollipotsnpolkadots.com #card #diy #handmade #handmadecards #handmadecard #custommade #greetingcards #sayitinwriting #craft #papercraft #papercrafter #papercrafting #papercraftingaddict #cardmaking #cardmaker #lovepaper #paperlove #clearstamps #stamps #ilovestamps #ilovestamping #sharehandmadekindness #creative #makingcards #diycards #cardmakinghobby #cartmakerofinstagram #bethedifference #createandcapture #startofsomethingyou #startofsomethingspecial #diecutcard #cardmakinghobby #madewithlove #makeprettythings