Hey Y'all!!!  I love Gnomes!  And these fun gnomes from Whimsy Stamps are having a party!!!  Wouldn't you love to be there.  Wonder who's birthday it is?  This beautiful card is available in my Etsy store HERE!  All the details for making this card yourself are below (including links).
Distress Oxide Inks make such pretty backgrounds.  I made a few of these to use on fun cards.  The little gnomes are colored with copic markers.  You'll find the specific copic & distress ink colors in the PDF of my ingredients.
All the stamp & dies I used are from Whimsy Stamps including the fun "It's Party Time" sentiment.
'Gnome Party Row' stamp set, 'Postage Windows A2' die and 'Quick Strips' dies.
Please click HERE to download a PDF of the supplies document below (links to websites included):
[pdf-embedder url="https://lollipotsnpolkadots.com/wp-content/uploads/2021/06/Its-Party-Time.pdf" title="It's Party Time"]
Ingredients: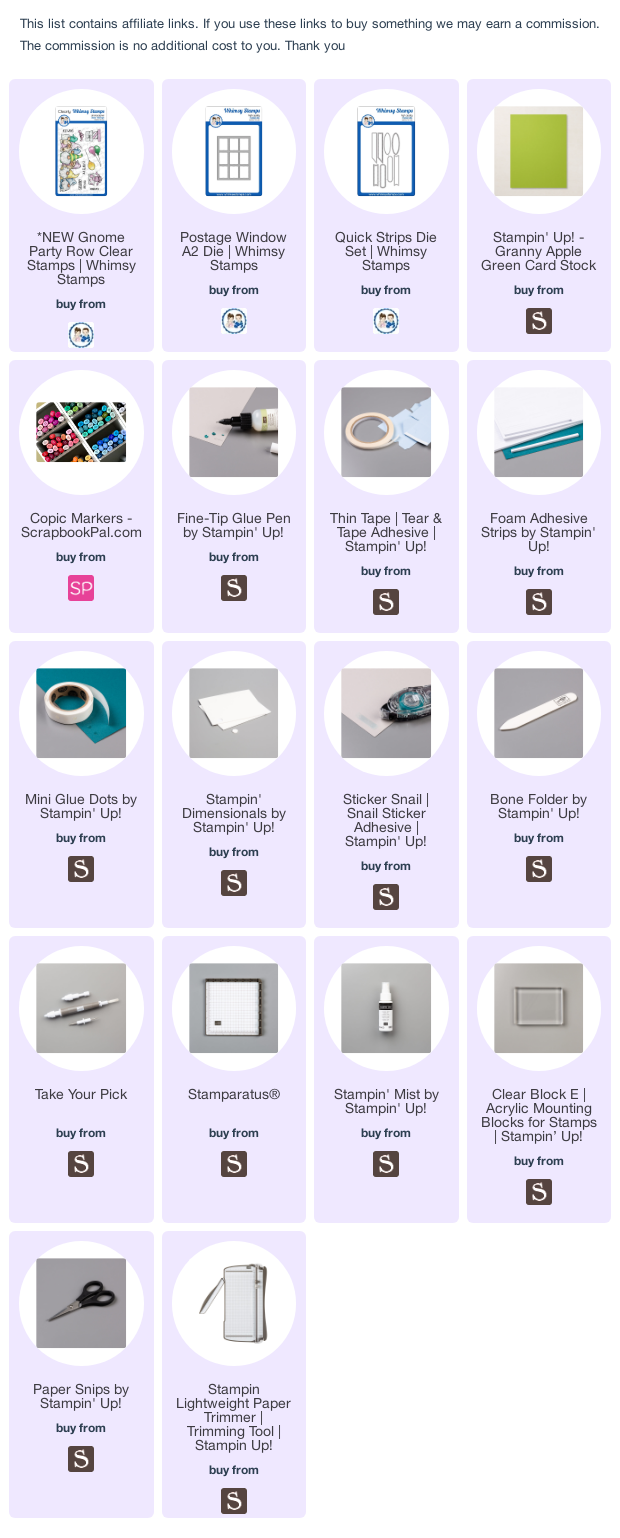 Shops:
---
Disclaimer:  I am affiliated with several fun crafting companies. 
This means when you click on one of my links I will earn a small commission if you decide to make a purchase but are at NO ADDITIONAL cost to you.
Thanks for supporting crafters!
---
Click below to follow me on Facebook, Instagram, Twitter & Pinterest!
Bring All Your Ideas To Life… ♥
#lollipotsnpolkadots @teresacplunkett @lollipotsnpolkadots.com #card #diy #handmade #handmadecards #handmadecard #custommade #greetingcards #sayitinwriting #craft #papercraft #papercrafter #papercrafting #papercraftingaddict #cardmaking #cardmaker #lovepaper #paperlove #clearstamps #stamps #ilovestamps #ilovestamping #sharehandmadekindness #creative #makingcards #diycards #cardmakinghobby #cartmakerofinstagram #bethedifference #createandcapture #startofsomethingyou #startofsomethingspecial #diecutcard #cardmakinghobby #madewithlove #makeprettythings