Hey Y'all!!!  Well Mae's back at it again.  That silly little mouse.  "Hey Mae, have you been in the jar of Valentine kisses?"  "No T, why do you ask?"  "Well Mae there's cheese in the jar and you've got chocolate all over your mouth and hands."  No answer from Mae as she hides behind the jar.  She's such a rascal!
I created this cute little card with the Mason Jar Honey Cut from @honeybeestamps.  Mae the Mouse and Brie Mine sentiments are also from @honeybeestamps.
The bow is from @spellbinders.
Copic Markers are from @scrapbookpal.  Red glitter paper is some I found in my scrap jar.
Find everything you need to make this cute project here: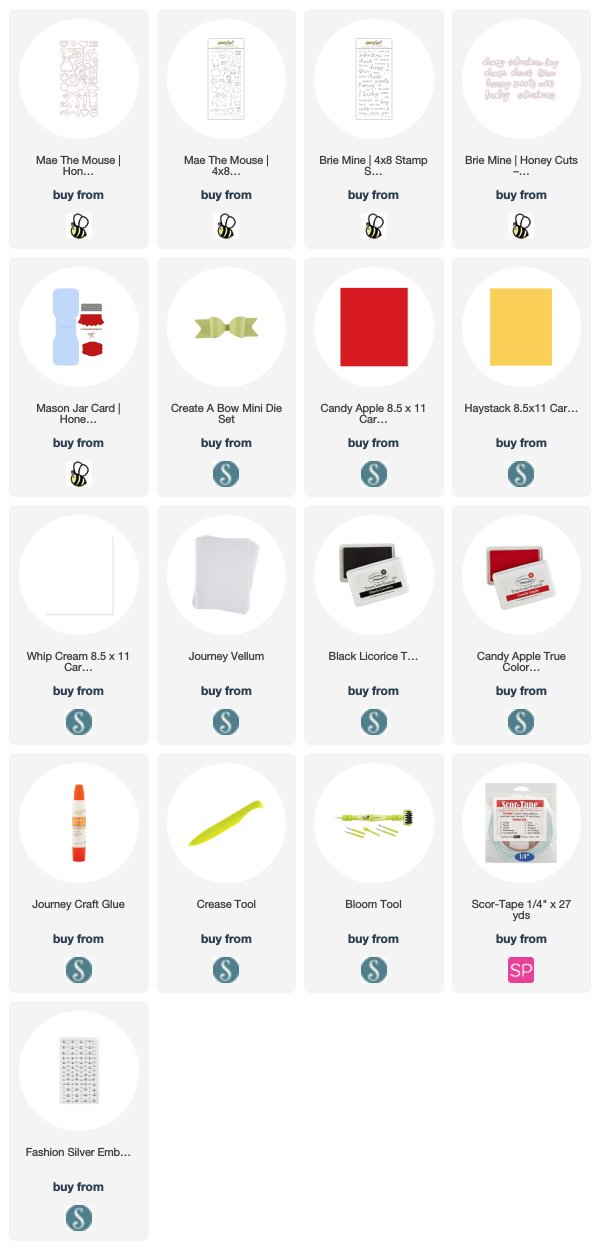 Please remember to follow me on Instagram and Facebook too!
---
Bring All Your Ideas To Life… ♥
#lollipotsnpolkadots @teresacplunkett @lollipotsnpolkadots