Hey Y'all!!!  These Snow Buddies from Honey Bee Stamps are just so stinkin' cute!  They just make me smile.  Wouldn't it be so fun if they showed up at your door to sing you 'Fa La La'?
With 36 different stamps you can do so many fun things.  And what could be better than a matching die?
What would YOU do?  Comment and show me your creations!
Need them for your very own?  You can purchase them right from my blog.  Simply click on "My Stamping Store" and you'll find them there.  Can't wait to see what you create!
You can find everything you need to make my cute card below: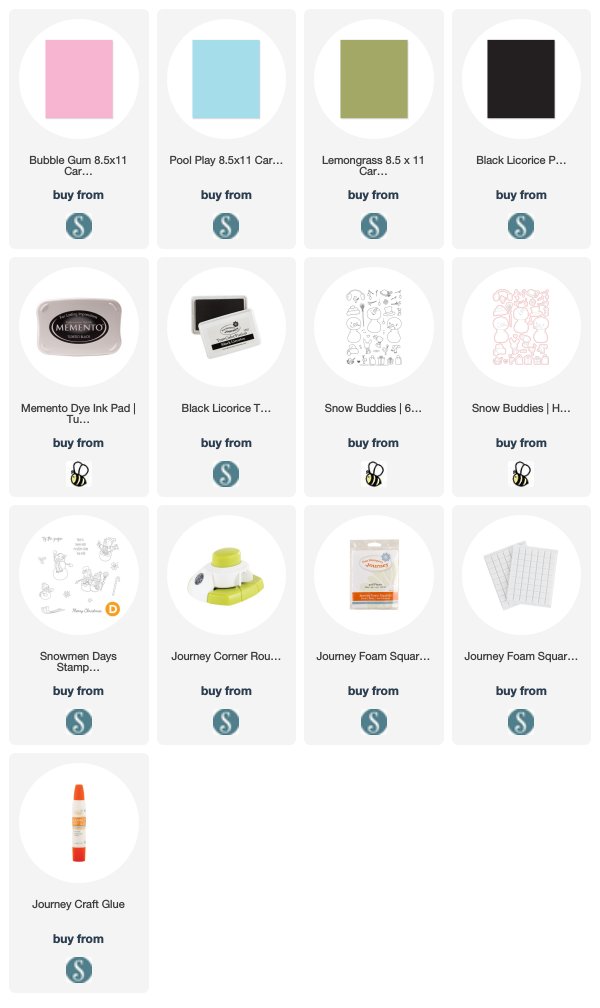 Disclosure: Just a heads up on how my blog works.  Sometimes I will post links that are known as 'affiliate links'.  These allow me to earn a small commission if you decide to make a purchase but are at NO ADDITIONAL cost to you.  The commission is completely paid for by the company you are purchasing from.  Also know that I use all the products I post about.  I recommend them because I find they are cool, well made, useful and a whole host of other adjectives.  So thanks for taking a look and clicking on the link to purchase something if you find it cool too!  If you want to purchase something else later please re-visit my blog and click on the pertinent company link under my "Shop at my Favorite Spots" tab.
Please remember to follow me on Instagram and Facebook too!
---
Bring All Your Ideas To Life… ♥
#lollipotsnpolkadots @teresacplunkett @lollipotsnpolkadots #honeybeestamps